VIRTUE OF THE MONTH
CHARITY
Thursday, December 5, 2013
Microsoft Word – December Virtue Speech on Charity
Powerpoint – December – Charity
So what is charity? Well the word charity is both a noun and a verb.
As a noun, the word charity is an organization set up to provide help for those in need.
Here are some examples of some awesome charities including Sharelife, the charity that is presenting for is today.
Everyone, clap once for these awesome charities.
Clap twice Sharelife.
As a verb, the word charity means the voluntary giving to those in need, typically in the form of money.
Speaking about money, thank you so much for your generosity towards the Philippines. A country dear to my heart because of my Filipino background.
Like I stated, I was going to personally match all the money that was brought in today.  So your total was $424. Which I'll double which brings us to $848 . And because the Canadian government will also match all donations, our total contribution from E-CSLIT today alone is $1696 .  (Present cheque)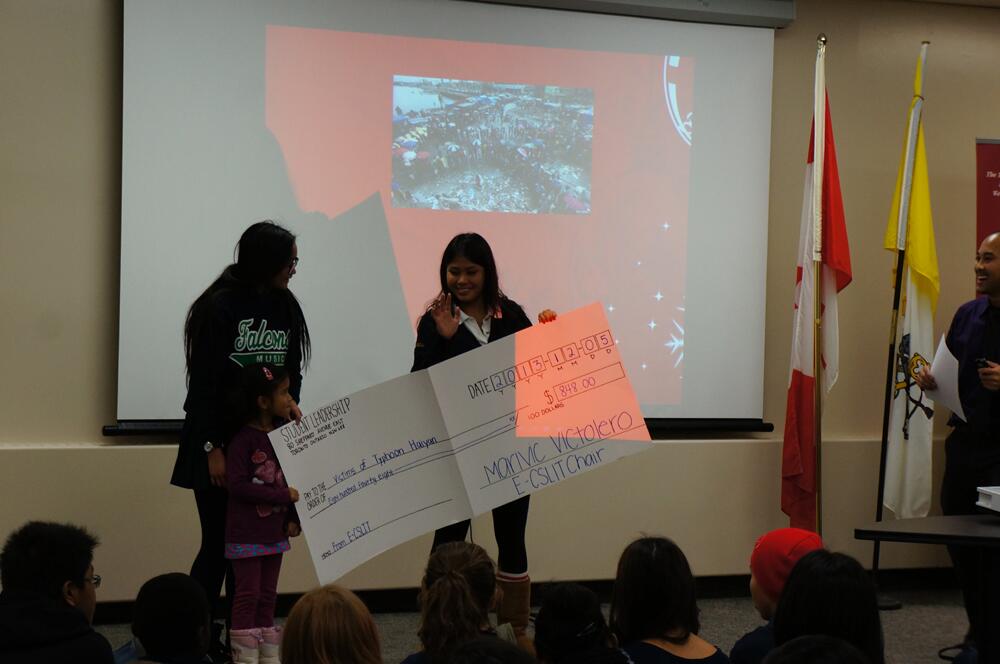 Also, thank you also for your generosity towards the homeless. The gifts you brought in look amazing.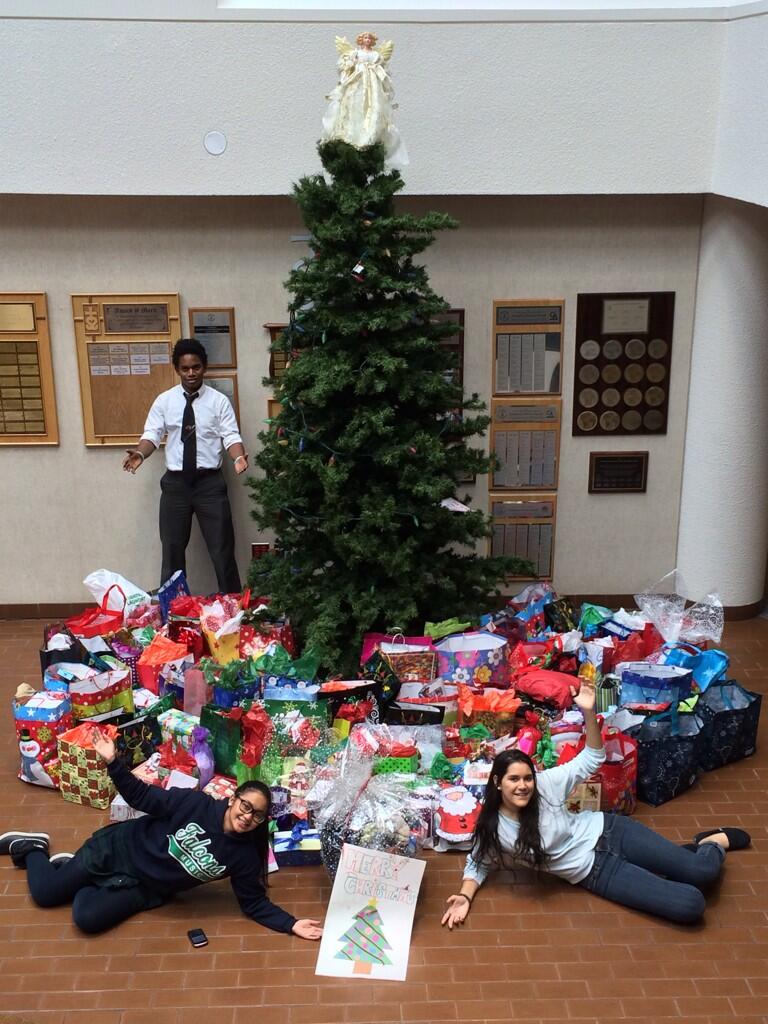 Clap once for your generosity.
Clap twice for your leadership.
So in it's purest form, charity as a noun means giving. And because of your charity, your willingness to give, so many needy people will be smiling this Christmas season both here in Toronto and abroad in the Philippines.
Now, one of the most important qualities of a leader is the willingness to challenge the status quo.
My good friend and mentor Greg Rogers once told me that, "No great leader has ever been considered a great leader by keeping things the same."

In other words, leaders (like yourselves) look at the NEEDS of the world and instead of just complaining about theses situation, or feeling sorry about it, leaders voluntarily take ACTION to help those in need. Hence, challenging the status quo.
So take a look at this.  Charity is defined as voluntarily "giving to those in need."
And leadership is voluntarily "taking action to help those in need."
So that means leadership cannot exist without charity. And by that same token, those who are charitable automatically show leadership.
And on top of that, charity is also synonymous with being Catholic.  Take a look at our board logo for instance.  A community of faith.  Anchored in hope.  With heart and charity.
So as Catholic leaders, charity is not only a big part of what we do, but it's also who we are.
Today, you expressed such great charity in the form of gifts for the homeless and money for the victims of typhoon Haiyan.
And by showing such charity, you also showed great Catholic leadership with your generosity, because like I said – everyone do this (make a heart with your hands) – charity and leadership go hand-in-hand.
And like charity, leadership has to start with you.  Within your heart.  And you my friends, all have a heart of gold.
So when I say hip hip, you say hooray.
Hip hip – HOORAY
Hip hip – HOORAY
Hip hip – HOORAY
The last point I want to make is that charity doesn't only need to come in the form of money or even physical gifts.
Remember, charity is about giving to those in need. So what else can you give? Especially when you don't have much money.
One of the greatest gifts you can give whether to an organization, a group of people, or an individual, is your time.
Whether that means volunteering, or giving up your time to provide your gifts and talents, or simply hanging out and having a conversation with someone who is in need (like an elderly person or small child that lacks attention).  Your time and attention is the most precious gift you can ever give someone.  Because unlike money, you can't get it back.
So let's review:
1)    Charity and leadership mean giving to those in need.
2)    Showing love and charity is what being Catholic is all about.
3)    The most important thing we can give to anyone is our time.  Because remember:
Yesterday is history.
Tomorrow is a mystery.
Today is a gift.
That's why they call it the present.
And it all starts right here (put hand on heart). 
Thanks again for your generosity, charity and leadership, hoping you all have a Merry Christmas!